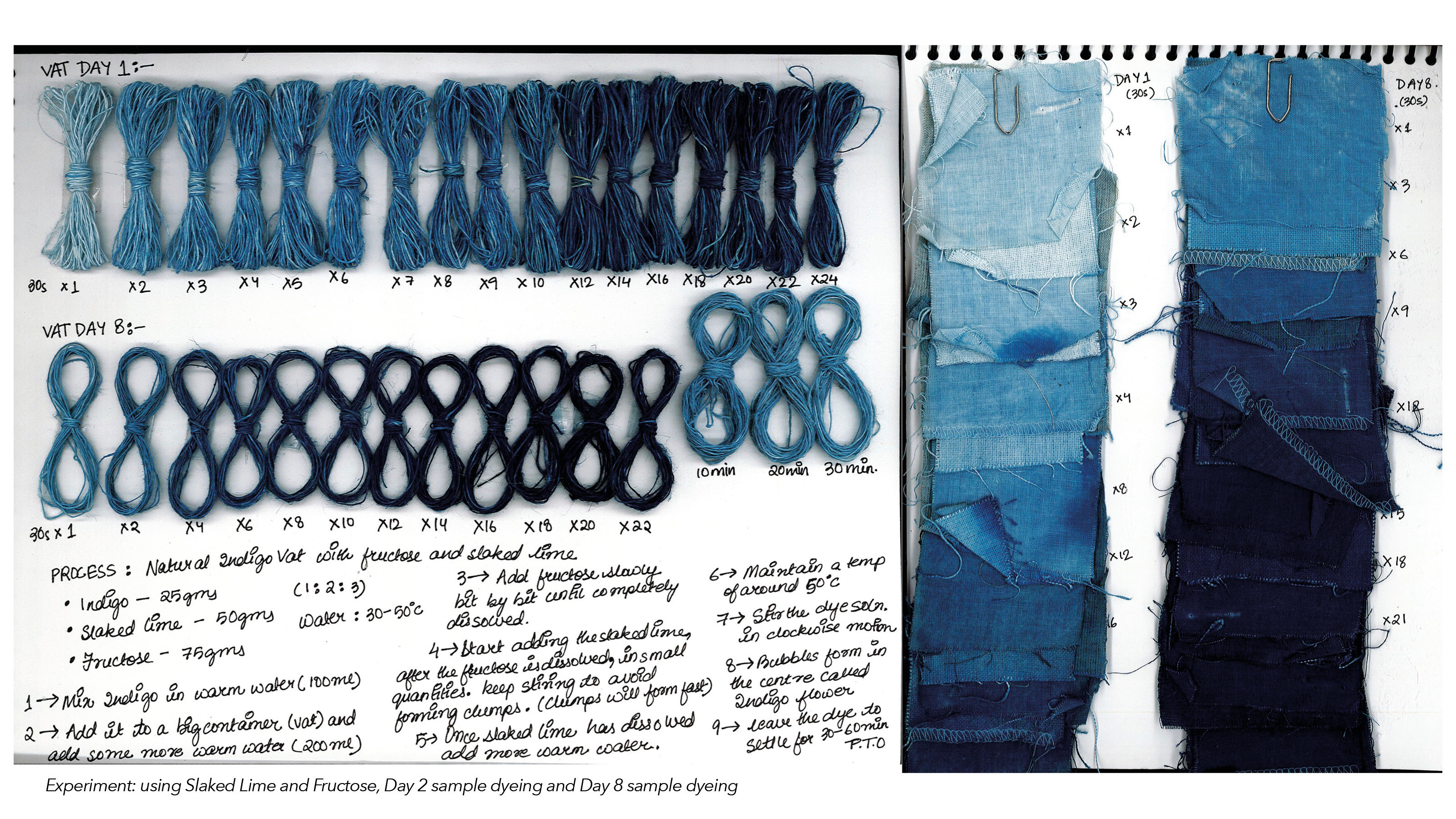 Research & Inspiration:
Blue - Indigo
Indigo or Blue became be the starting point of the conversation. It was abbout finding the common as well as diverse interpretations of blue through craft, culture, and artisan. The same colour can represent multiple meanings and hold different values.
Blue walls in Jodhpur keep the heat out. Blue in Kutch is a colour for mourning. Blue nails become the identity of an indigo dyer.
Cutural Inspiration
Scanned pages of the Indigo Book - Dyeing
Scanned pages of the Indigo Book - Printing
Understanding Blue
The Indigo Book